Organizations and Clubs:

American Historic Motorcycle Racing Association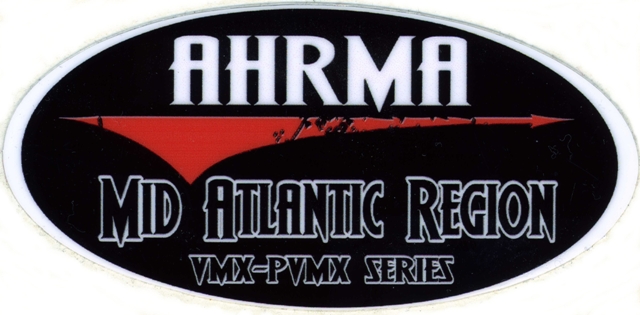 AHRMA North-Atlantic Region - Where I play, check the MX schedule to see if I'm in or away.
North-Atlantic Yahoo Group: http://sports.groups.yahoo.com/group/AHRMA-NorthAtlantic/

American Motorcyclist Association, as much as I like how they support motorcycling as a whole, I no longer support the AMA. When Rob Dingman, AMA President and CEO, decided that one wealthy lawyer and his racing team was more important then the 6,000+ members of AHRMA who love vintage bikes, it was time to cut up the card after 20 years of membership since 1973.
Florida Vintage Motocross - A great bunch to ride with!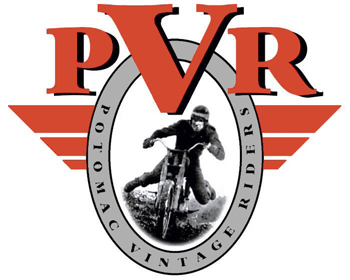 Potomac Vintage Riders - The club behind the North-Atlantic regional MX and XC events along with vintage Trials & Road activites.

ACR American Classic Racing - Nice club with many members in the NE.
Recommended Sources: from Accessories to Restoration, these are sites that I have bought from or found useful information.
Rebuilding or Replacement of FOX bicycle shocks:
www.bikebeatonline.com
Promoters Insurance
National Motorsports Service, contact Randy Harten at 888-470-3966.
North-Atlantic Region Riders Providing Services that I ride with, use and recommend:
NorthWest Maico & CZ
OEM parts, NOS and new
Contact Allan Brown at 717-458-8639 or email nwmaicocz@yahoo.com Located in Pennsylvania.
G&T Performance Coatings
Ceramic Coating--Powder Coating--Blasting--High Temp Exhaust Coatings
Contact Terry Banks at 540-220-9161 or email t.banks13@verizon.net Located in Stafford Virginia.
OC Designs
Custom Number Plates Contact Al Conte by email at info@ocdesign.com Located in Centreville Virginia.
FACTORYZ
New Plastic for Yamahas. Contact Ed Day by email at eddie@factor-yz.com or 240-460-1977 Located in Maryland.
McCaffer Welding Vintage Bike Stands Contact Gordy McCaffer thru website; www.mccafferwelding.com Located in New York.
Reproduction and Repair of Clutch Baskets -- contact Ricky Shearer at MOBILETEST@WINDSTREAM.NET
Other Services:
Aftermarket SwingArms: Karl Landrus, www.klpracing.com

Anodizing: Advanced Motorsports Coatings, Located in North Carolina.
Parts Machining: Rusk County Manufacturing, Located in Wisconsin, contact Phil at rcmfg@brucetel.net
Dealer enquiries invited, email or call for minimum required amounts, discount rates, and advertising requirements.
INTERNATIONAL SOURCES OF ESP Parts and Recommended Service Providers:

Holly Equipment VMX Work Shop........ Early Fox Shox, AirShox, and Simons parts and service. Also does restoration, repro's of factory parts.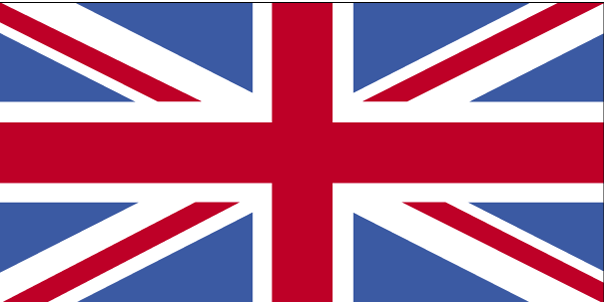 JKRacingUK.com................JK is also working on reproduction aluminum parts, kickers, shifters, mounts, swingarms for 78 - 80 CR250R's.

Dealer in the Works.

Dealer in the Works.

Dealer in the Works.
USA Suppliers and Service:
Dealer enquiries invited, email or call for minimum required amounts, discount rates, and advertising requirements.
Ohio Motosports -- contact Ray Dunaway at 740-456-4704
San Diego Small Engine -- contact Brian Pusey at 619-462-9469
PARTS and BIKES:

Where to find Honda bikes, parts, information:
JKRacingUK.com - reproduction aluminum parts along with seal parts from ESP.
AMS-Racing now stocking allot of Post Vintage CR aftermarket parts, you name it, Dave has it ready to ship. From cables to reproduction trick Swingarms, call him! He also has correct steering clamps for converting 81-83 forks to the 78-80.
Western Hills Honda in Ohio - Website part number lookup, they buy old parts worldwide, I call them rather then visiting my local dealer. All due to a wannabe parts manager who told me Honda did not carry parts for anything before 1986.
CR250R Kicker Repair - email Robert Boucher at dct270@msn.com
Fire Fox Racing in UK - use to sell a 78-80 CR250R clutch basket rebuild kit on U.K. eBay, email or call for future production.
Mark's Vintage Swap Meet
Nathan Terry's Elsinore-Swap-Meet
Nathan Terry's Vintage Bike Ads
VMX Racing - plastic, paint, swingarms
Red Devil Racing
RE-MX -- early Honda mini's and CR-M parts.
Where to find CZ & Maico bikes and/or parts:
NorthWest Maico & CZ
Where to find Husqvarna bikes and/or parts:
Husqvarna Parts
Where to find KTM bikes and/or parts, restoration and service of most brands:
Bob's Cycle Barn - Charles City Virginia, 804-432-7556
Where to find Maico bikes and/or parts:
NorthWest Maico & CZ
East Coast Maico
Canadian Maico Connection
Where to find Suzuki/or bikes and parts:
Vintage Suzuki
Where to find Yamaha bikes and/or parts:
The Cycle Center - Culpeper Virginia, 540-825-5544
Speed and Sport - Yamaha dealer in PA since 1965, large vintage parts & decal inventory with online lookup.
YZ Works
FACTORYZ - New Plastic for Yamahas.

Information:
Honda Gallery - Basic Information and pictures of most all Honda Models
Honda Elsinore's '73-'81 - Nathan Terry's Elsinore site.
Roddy's KX Site - Roddy MacDonald's Kawasaki site in Canada.
George Ackerman Racing - My buddies site with some awesome vintage pictures from when he was a 125 Expert.
Jeff's Vintage Motorcycle Page
CZ Madness
McCook Racing
Super Hunky

Vendors Specializing in Vintage / Post Vintage:
Reproduction and Repair of Clutch Baskets -- contact Ricky Shearer at MOBILETEST@WINDSTREAM.NET
Plastic Renovations -- specialize in restoring old plastic to like new condition, in U.S., contact Phil Cox, 714-375-2800, phil@plasticrenovations.com
AMS-Racing -- even if it is not listed on his site, call Dave Boydstun, he can order most anything from anywhere.
Mr. CrankShaft -- crankshaft rebuilding for all makes and most every model there ever was, 270-527-8921, in Kentucky.
MXR -- Brian Fedigan's Restoration Service, 585-749-6083, located in New York.
Nobby's Works Pipes -- custom pipe design and fabrication, 503-668-7943, in Oregon.
Road Racing Vendors:
ExtremeFairings.com -- Fairings back to early 2000 models, custom designing, contact about earlier models.

Other Vendors:
FastGuyStuff.com -- Period correct decals, plates, and fork guards with more to come!
MX Frantic Promotions -- vintage theme mouse pads, calendar, more to come.
Gasket King -- one stop source for kits for just about everything there ever was.
Shock and Brake Hoses - Spiegler Performance Parts
JEMCO - John Easton, 713-461-3834, hand built exhaust pipes made to order.
Pro Form Racing -- pipes & silencers, contact Bill Eyler at billeyler@adelphia.net to order.
Circle F Exhaust -- vintage pipes
Novation Racing -- 78-80 CR Swingarms
Clarke Manufacturing -- Plastic Tanks
Dunlop - My choice of treads.
Color-Rite Paints - Expensive, but they have Tahitian Red.
THOR Racing Gear - Should have Trademarked the name in 78.
Buchanan Spokes
Fox Racing Shoxs
Yamaha of Troy - complete OEM, easy to read parts lookup.
BikeBandit - OnLine Parts Ordering.
GotoMoto.com - Accessories and AfterMarket Parts.
Chaparral-Racing - Accessories. Excellent Tire Prices.
Dennis Kirk - Accessories.
MotoSport Outlet - Accessories for Modern Dirtbikes and ATV's. Owned by my old buddy and former District 13 MX'r, Bill Butcher.
Carb Parts Warehouse
Sudco Parts Distributing - Mikuni & Keihn carbs and parts.
Misc Information:
Bone Yards - Links Page.
Cylinder Re-plating - U.S. Chrome - I've had my 78 and 80 cylinders done, both have performed flawlessly. I nearly ruined the cylinder on my 78 by not following their recommendation on carb jetting. After 2 toasted pistons, I got the jetting right after going 3 over on the main and adjusting the needle down.
Store Home Page | AirShox | Factory Shox | Gas Shox | MonoShock | Factory Forx | Simons Forks | Decals | Manuals | Tools | Shop Rates | Customer Rides | Rebuilt and Restored | Links & Information

Homepage Pictures of Family, MX Past, MX Present, Friends, District 13 Riders 78 to 82 Projects ScoreBoard
Updated: 04/15/2017 Web Master: Thor Lawson LtThorę1995-2017