Property of Evolution Suspension Products LLC

Twin Shock SLR Calculator with Single Rate Spring Calculator
Enter values from your rear geometry in the light blue fields.
If you inadvertently clear any other fields, just close the page and reselect the link, the calculator
will reload with the default values.
Below is the method from the original manual.
My recommendation: Go to the SLR calculator and get out the tape measure if you do not see your bike listed.
Email or call with the measurements if you are uncertain or have any problems.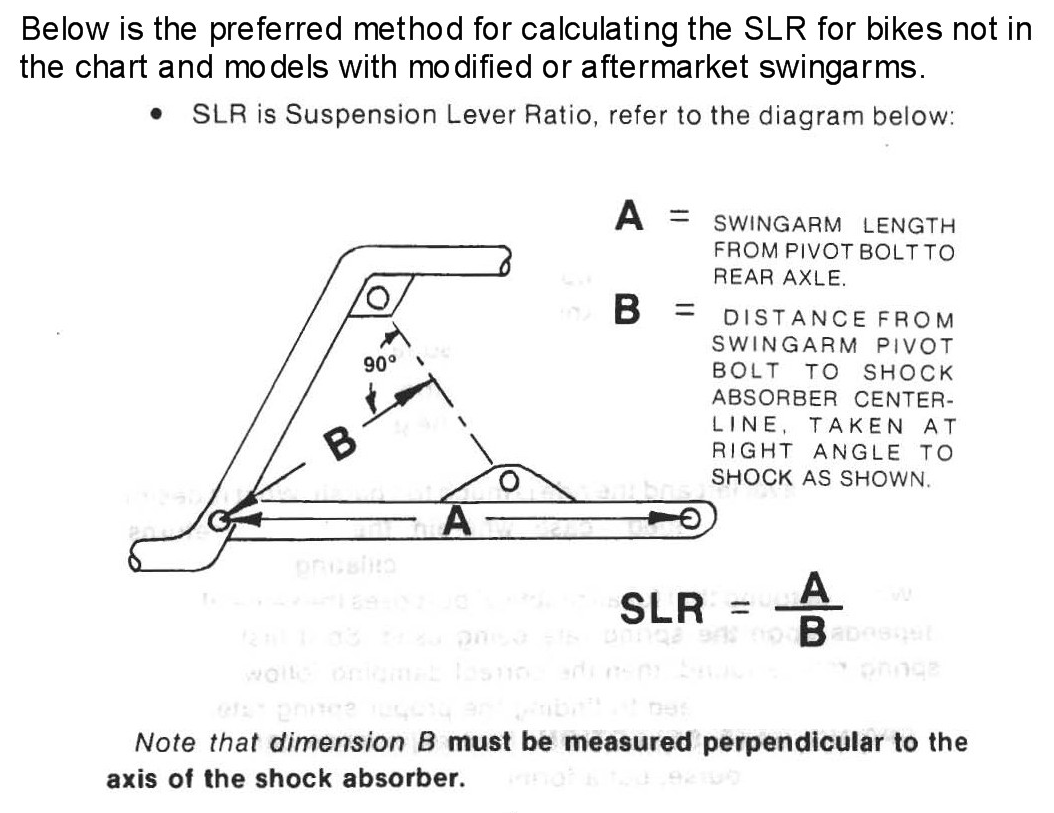 ---

Homepage
Store
Pictures of Family,
MX Past
, MX Present, Friends, District 13 Riders 78 to 82, Links & Information
Projects and Rebuilds
ScoreBoard
Updated: 10/07/2015 Web Master: Thor Lawson LtThor©1995-2015